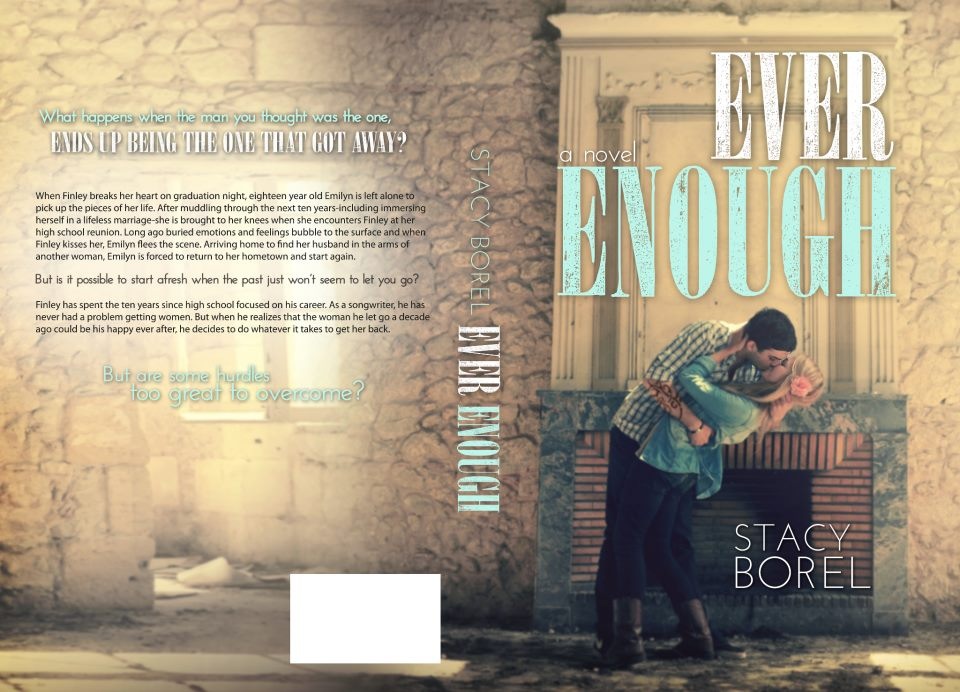 Expected Release Day: May 10, 2013
What happens when the man you thought was the one, ends up being the one that got away?
When Finley breaks her heart on graduation night, eighteen year old Emilyn is left alone to pick up the pieces of her life. After muddling through the next ten years-including immersing herself in a lifeless marriage-she is brought to her knees when she encounters Finley at her high school reunion. Long ago buried emotions and feelings bubble to the surface and when Finley kisses her, Emilyn flees the scene. Arriving home to find her husband in the arms of another woman, Emilyn is forced to return to her hometown and start again. But is it possible to start afresh when the past just won't seem to let you go?
Finley has spent the ten years since high school focused on his career. As a songwriter, he has never had a problem getting women. But when he realizes that the woman he let go a decade ago could be his happy ever after, he decides to do whatever it takes to get her back. But are some hurdles too great to overcome?
Waiting on Wednesday is a weekly meme hosted by Breaking the Spine, that spotlights upcoming releases that we (bloggers) are anxiously awaiting.
So what book are you excited about right now?